Nevada State Board of Education Members

Felicia Ortiz, President
fortiz@doe.nv.gov
Elected District 3
01/01/21-01/01/25

Felicia Ortiz was born and raised in Las Vegas, New Mexico. She attended New Mexico Highlands University where she graduated with a Bachelor of Arts degree in Accounting and a Masters in Business Administration from Keller Graduate School. Felicia moved to Nevada to pursue a career and worked in the private sector for several years before opening a small business. Felicia's passion is to help others and give back to the community; she does this through her involvement in non-profit organizations. She currently serves as past-president of the Las Vegas Chapter of the Association of Latino Professionals for America, is a member of the Latino Network of Southern Nevada, the Latin Chamber of Commerce, and is active in organizations. She also volunteers with Habitat for Humanity and other community organizations. Felicia hopes to continue to be a role model and inspiration for the younger generation and help the community to thrive by growing her business and giving back.

Dr. Katherine Dockweiler, Vice President
katherinedockweiler@doe.nv.gov
Senate Appointment
4/1/21 to 4/30/25

Dr. Katherine A. Dockweiler is a Nationally Certified School Psychologist and policy researcher committed to the improvement of education systems. She is a practicing school psychologist and recently served on former Governor Sandoval's Statewide School Safety Task Force. She also serves as Co-Chair of the National Association of School Psychologists Communications Committee and as the Director of Government and Professional Relations for the Nevada Association of School Psychologists. Dr. Dockweiler developed the Layers of Analysis Framework, a methodological tool for deconstructing policy text in education at the text, policy, and societal levels to determine micro- and macro- implications. As an educational leader and author, she serves as a Founder and Program Director for the Nevada National Board Professional Learning Institute; as a Founder of the school safety and student well-being model Healthy Minds, Safe Schools; and as an author of the educational textbooks for secondary and elementary levels Multi-Tiered Systems of Support: The Definitive Guide to Effective Implementation and Quality Control (Routledge, 2019, 2020). Dr. Dockweiler is also a former President of the UNLV College of Education Alumni Association and serves on the PTA Board at her children's school.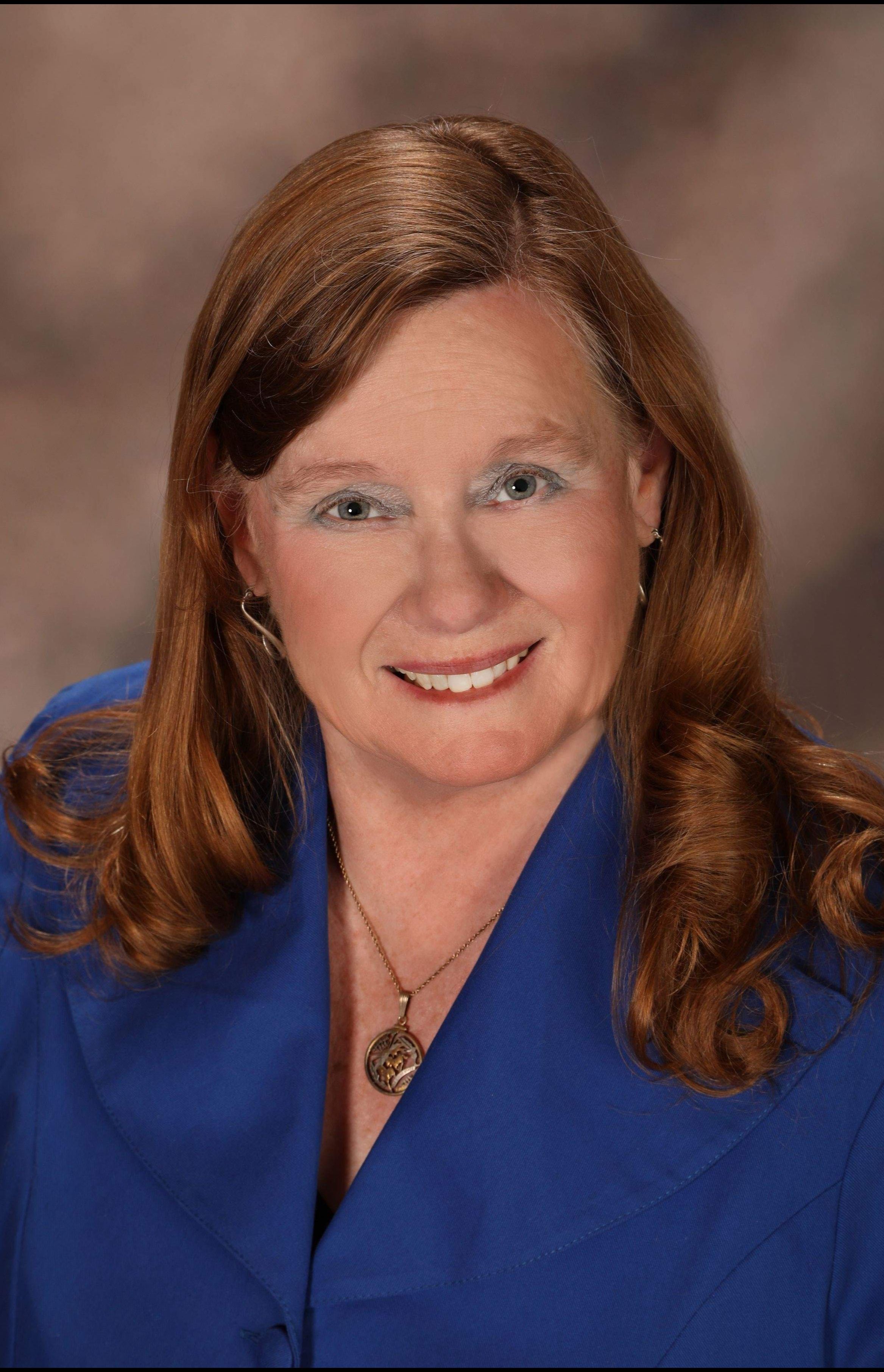 Maggie Carlton
Governor Appointment
Maggie Carlton is a former Nevada legislator and a current member of the Nevada State Board of Education. She has dedicated her career to public service and advocacy for the people of Nevada, especially in the areas of education, health care, and budget.

Carlton served in the Nevada Legislature for 24 years, making history by becoming the longest serving woman legislator as well as becoming the first member to serve the maximum number of terms in both the Senate and the Assembly. She was a leader on fiscal issues, chairing the Interim Finance Committee and the Assembly Ways and Means Committee at various times. She also served on numerous other committees, boards, and commissions related to commerce and labor, natural resources, agriculture, and mining.

Carlton's legislative work on education was extensive and impactful. She sponsored and supported bills that increased funding for K-12 and higher education, expanded access to early childhood education, improved teacher recruitment and retention, established standards for school safety and accountability, and created opportunities for career and technical education. She also fought against proposals that would have diverted public funds to private schools or reduced local control over education decisions.

In January 2023, Governor Steve Sisolak appointed Carlton to the Nevada State Board of Education, where she continues to work for improving student outcomes and educator success. State Superintendent Jhone Ebert praised Carlton as "a proven leader and champion for the people of Nevada" and "a true asset to the Nevada State Board of Education". State Board President Felicia Ortiz also welcomed Carlton to the board, saying that "it's exciting to have someone with Maggie Carlton's depth of legislative experience on the State Board of Education".

Carlton lives in Las Vegas with her husband and two children. She is passionate about education and believes that "every child deserves a quality education that prepares them for the future".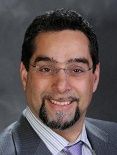 Dr. René Cantú
rcantu@doe.nv.gov
Elected District 4
01/01/21-01/01/25

Dr. René Cantú has dedicated his career to helping students of promise graduate from high school and pursue post-secondary opportunities. He is the founding Executive Director of Jobs for Nevada's Graduates since 2014 (J4NG). Under his leadership, J4NG has concentrated on helping over 18,000 students across Nevada find pathways to opportunity through education, mentoring, training and skills attainment. Dr. Cantú has also worked in higher education as Vice President of Multicultural Affairs for Nevada State College. He received his BFA, MFA and Ph.D. from the University of Texas at Austin. As a so-called at risk student in his youth who was tracked into a non-college path, he firmly believes that students and their parents (not administrators or arbitrary test scores) should determine how far they can go in life. Dr. Cantú resides in Summerlin North with his wife and two sons, and has lived in Nevada since 2001.

Tim Hughes
thughes@doe.nv.gov
Elected District 1
01/01/21-01/01/25

Tim Hughes is a proud third-generation Nevadan, Las Vegas native, and Clark County School District graduate. Inspired by his belief in the potential of every child, Tim has dedicated his career to education -- serving as a middle school science teacher, instructional coach, principal, and non-profit leader.

Tim currently serves as a regional vice president at a national education non-profit that focuses on supporting schools and districts to achieve equitable outcomes for students. Through this work he has developed an in-depth understanding of important topics in education, including: recruiting and developing teachers and leaders, improving instructional practices at the school and district level, early childhood education, and supporting school improvement efforts. Tim has also worked to give back to his community by serving on various local boards and committees. He holds a bachelor's degree in Biology from the University of Nevada, Reno, and master's degrees in science education and school leadership from Johns Hopkins University and Cal State East Bay.

Tamara Hudson, Clerk
somione220@gmail.com
Assembly Appointment
1/1/23-1/1/25

Tamara Hudson, National Board Certified Teacher (NBCT), is currently a Special Education elementary teacher in Clark County School District who received a bachelor's in Education from the University of Las Vegas, Nevada, and a graduate degree in Educational Leadership with an emphasis of Special Education from Nevada State College in 2008. She has fourteen years of experience in education – both general education and special education – in the Clark County School District. She is a veteran of the U.S. Army. Tamara has been a liaison for various district committees and facilitated various National Board Certification Teaching programs. She continues to advocate for education, students, teachers, and families while improving her school community through before- and after-school activities for students and parents.

Mike Walker
walkerm@doe.nv.gov
NASB Appointment
11/01/2022 to 10/31/2024

Mike Walker grew up in Reno, Nevada and graduated from Wooster High School in 1992. He earned his B.S. and M.Ed. degrees in elementary education and an Ed.S. degree in educational leadership from the University of Nevada, Reno. In his career, he has taught 3rd grade, served as a dean of students and assistant principal in Carson City, Nevada, worked for the Nevada Department of Education as the State Coordinator of the Education of Homeless Children, and currently serves as principal at Sutro Elementary School in Dayton, Nevada. Mr. Walker is active in the community, serving as the president of Food for Thought, a non-profit providing nutritious meals to children experiencing food insecurity, and participating on the board of the Jordan Woodward Memorial Scholarship. Elected to the Carson City School Board in 2016, he has served as clerk, vice president, and president.
Tate Else
telse@eureka.k12.nv.us
NASS Appointment
Tate Else is originally from Dillon, Montana where he grew up on a small cattle ranch. Tate received a Bachelor of Science in Education from the University of Montana Western where he was the student body president and a college rodeo athlete. He later received a Master's Degree in Educational Leadership from the University of Nevada, Las Vegas. His teaching career began in Lyon County where he was an elementary teacher and case manager for special needs students with severe emotional and behavioral needs. He then moved to the Elko County School District where he taught middle school before taking leadership roles as a Vice Principal at a 5-7 Intermediate school and a K-12 combined school, then as a Principal at a large K-6 school, and finally as the district's EL and Special Education Director. Currently, Tate serves as the Superintendent of the Eureka County School District. Tate is passionate about and has dedicated his career to serving at-risk populations and improving learning environments for all students.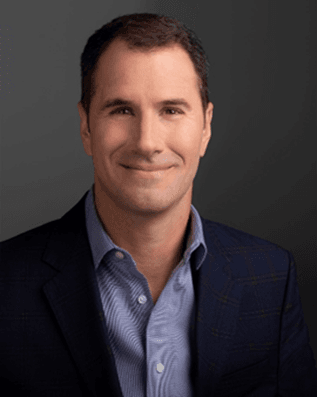 Joe Arrascada, MSW
jarrascada@nshe.nevada@edu
Board of Regents Appointment
09/01/2022 - 08/31/2023
Joe Arrascada is extremely proud of his Basque heritage and the Nevada roots of his family dating back to 1906.  Joe was born and raised in Reno by loving parents with his three siblings.  Reno is home.  It always has been and will continue to be an imperative part of his life. Joe began his education in the Washoe County School District and his higher education at Truckee Meadows Community College.  He concluded both his undergraduate and graduate degrees at the University of Nevada, Reno.
Joe currently serves on the Board of Regents as the representative for District 10 with the Nevada System of Higher Education.  As Regent, he was appointed to the Academic, Research and Student Affairs Committee, Audit, Compliance and Title IX Committee, the Investment Committee and the ad hoc Strategic Planning Committee.  Mr. Arrascada also proudly serves as vice chair of the Inclusion, Diversity, Equity and Access Committee.